Your Imaginary Tour Expert
Elefantastic is already renowned and famous in its own reward from 2012 by Rahul Sharma - Founder. But to get up to our customers' requirements and demand, we are extending it to Elefantastic travel too. With the amazing feedback from our valuable tourists, we could uplift ourselves in serving you in better way with the Elefantastic travel. We are offering quality based services for various India tour packages, Golden Triangle....
Know More
Luxury Moments with Group Tours
India is evolving in its tourism on day to day basis. Even with the upcoming level of tourism, the new destinations and creative ideas are formed for enhancing the factor of tourism in India with its hidden destinations which are yet to be explored. With....
Know More
Enjoy the unique experience with Elefantastic

Explore various tour packages from below mentioned Categories
THE MAGIC WITH ELEFANTASTIC TRAVEL IS MORE SPECIAL FROM OTHER TRAVEL AGENCIES

Delightful traveling is like having chaotic experiences with full bag of opulent and lavish memories
Guest Video Reviews
What our Guest says about 'Elefantastic Travel'
We booked to take a City Tour and Elephant experience with Elefantastic and from the moment of enquiry the staff were all helpful and friendly. We were picked up at 8am by our driver Hyder and our Tour Guide Abdul, straight away we felt at ease with them and Abdul talked...
Nicolajane
Sheffield, United Kingdom
What a fantastic day out. A full tour of Jaipur and then the highlight of the day, meeting the fabulous elephants. From start to finish I was in awe of these beautiful creatures. We fed and cuddled our elephants, rode them and washed them down. They washed us down too!!!!...
Carol Barnby
America
Definitely the best thing in Jaipur! Well worth every penny from being picked up and dropped off by ajit! (Very well mannered professional and informative driver) to everything you do with the elephants and then finished with a home cooked meal made for a great day! Would recommend a thousand...
Justine Goliyad
Belgium
"We were travelling with our two year old and were worried about her not enjoying the trip or it not being suitable. Instead, what we got was a wonderful experience tailored for her."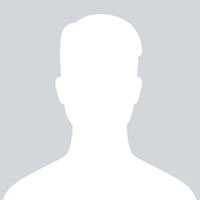 Aryahashemi
Hong Kong, China
"Rahul works so hard and is trying to be honest and fair to visitors as he is to his elephants!! He does not give bribes to taxi or tour bus drivers. So both years, our drivers made up a story, like that he moved (really? How do you move 24...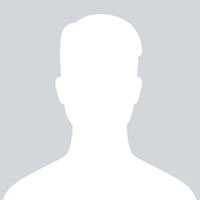 Philly_opinion
Philadelphia